Welcome Mac.Rob Palladians
Mac.Robertson Girls' High School alumni are connected through the Palladians Association. Founded in 1909, our expansive network allows us to create meaningful relationships which we carry with us in our academic, social and professional pursuits. At the core of our Association is a sense of pride of the achievements of our alumni - we endeavour to connect, give back and grow together.
November 7th marks Palladians Day – and this year to celebrate the Association, we're hosting a high tea at The Grand Hyatt!
The event will feature guest speaker alumna and climate change leader Dr Pandora Hope, who is a Principal Research Scientist at the Bureau of Meteorology and contributed as lead author on the most recent assessment for the Intergovernmental Panel on Climate Change (IPCC).
If that's not enough… we're also having a surprise launch… but we can't tell you what we're launching until the day! So make sure to save the date – November 7th.

*A full vaccination will be required to attend, as per the recent Victoria Government roadmap for hospitality and social gatherings.
**Refunds will be provided if the event is cancelled due to COVID-19 restrictions.
Happiness Challenge

Join us for a 21 Day Happiness Challenge!! What better time is there than now to work on ourselves and become our best self!
Everyday you will be challenged to reflect on self-care, kindness, gratitude and values which drive your happiness. The popular "Project Happiness" course serves as the basis of our challenge and digital peer support groups (with your fellow Mac.Rob alumni!) that reinforce positive habits and support during this challenging time.
Our challenge will last 21 days (starting on October 3rd to October 23rd) with 15-20 mins daily virtual written interactions and 4 interactive virtual group sessions with expert speakers on the 3rd Oct, 10th Oct, 16th Oct and 23rd Oct from 10:30-11:15am.
Join our Facebook Group : https://www.facebook.com/groups/220506520011694 once you've signed up via our Google Form: https://forms.gle/7irXYWKTwfUiSuzZ7
Innovation Challenge

We're excited to announce the closure and success of our first Innovation Competition, hosted by the Palladians Business and Commerce Circle. A number of current Mac.Rob students and recent graduates presented their pitches on the 22nd of September to a panel of judges. They had to create innovative solutions to generating non-government revenue for a Neighbourhood House.
Thank you to our mentors for the challenge, who supported the teams to success. Thank you to Neighbourhood Houses Victoria for supporting our Innovation Competition and providing Work Placements for TWO teams. We will be
sponsoring our runners-up to attend our Palladians Day High Tea on the 7th of November, as well as mugs for all three of our winning teams.
Congratulations again to our winners, Team Succulents (Kim Le, Chelsea Truong, Begona Lee, Khue Le) and Team 1 (Sanaaya Ranasinghe, Ananya Salian, Sydney Lay, Jessamine Lau), and to our runners-up, this is team 10 who are you (Anamita Mahalanabis, Eisha Singh, Ina Carillo, Anika Bhandari)!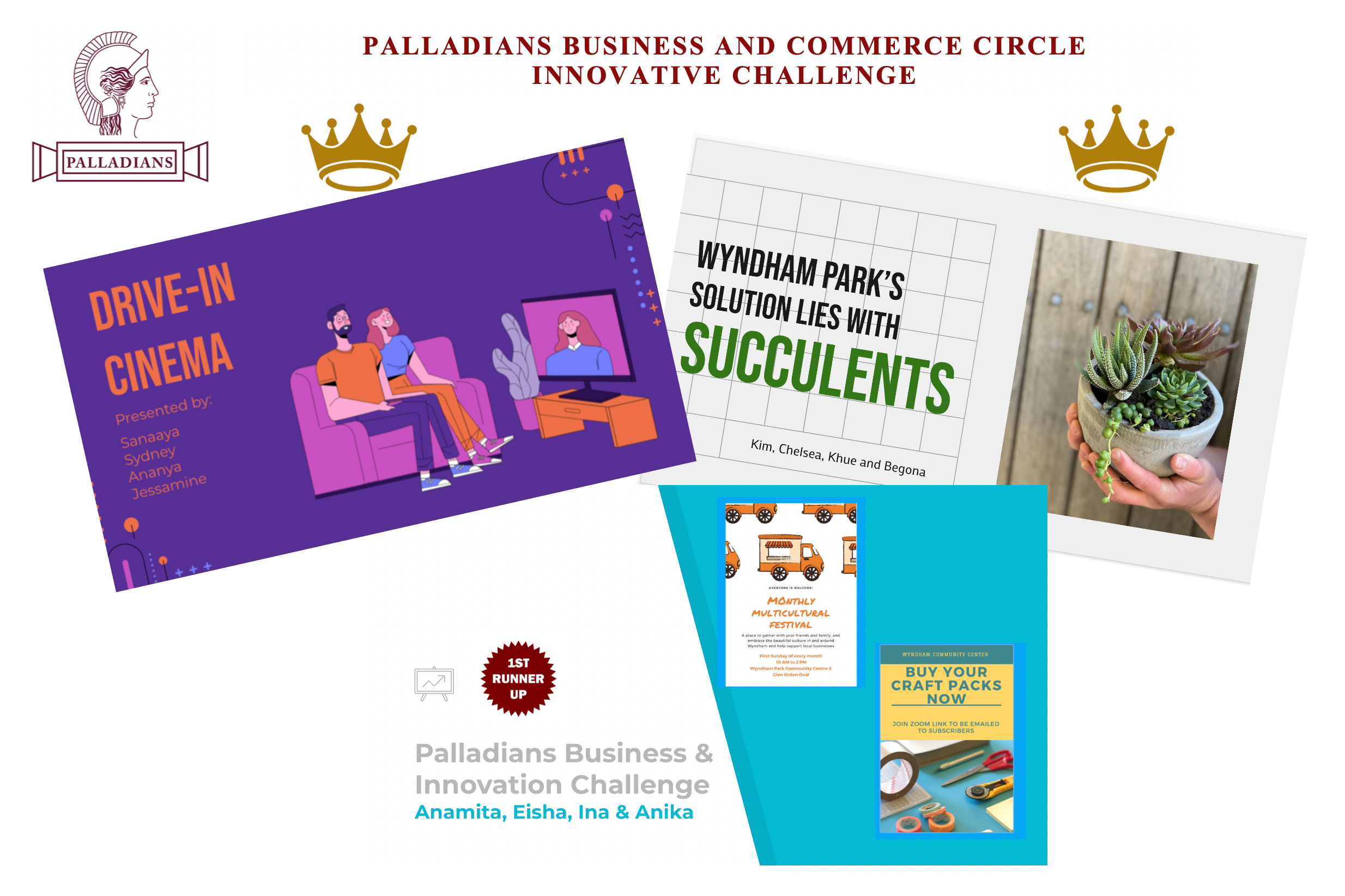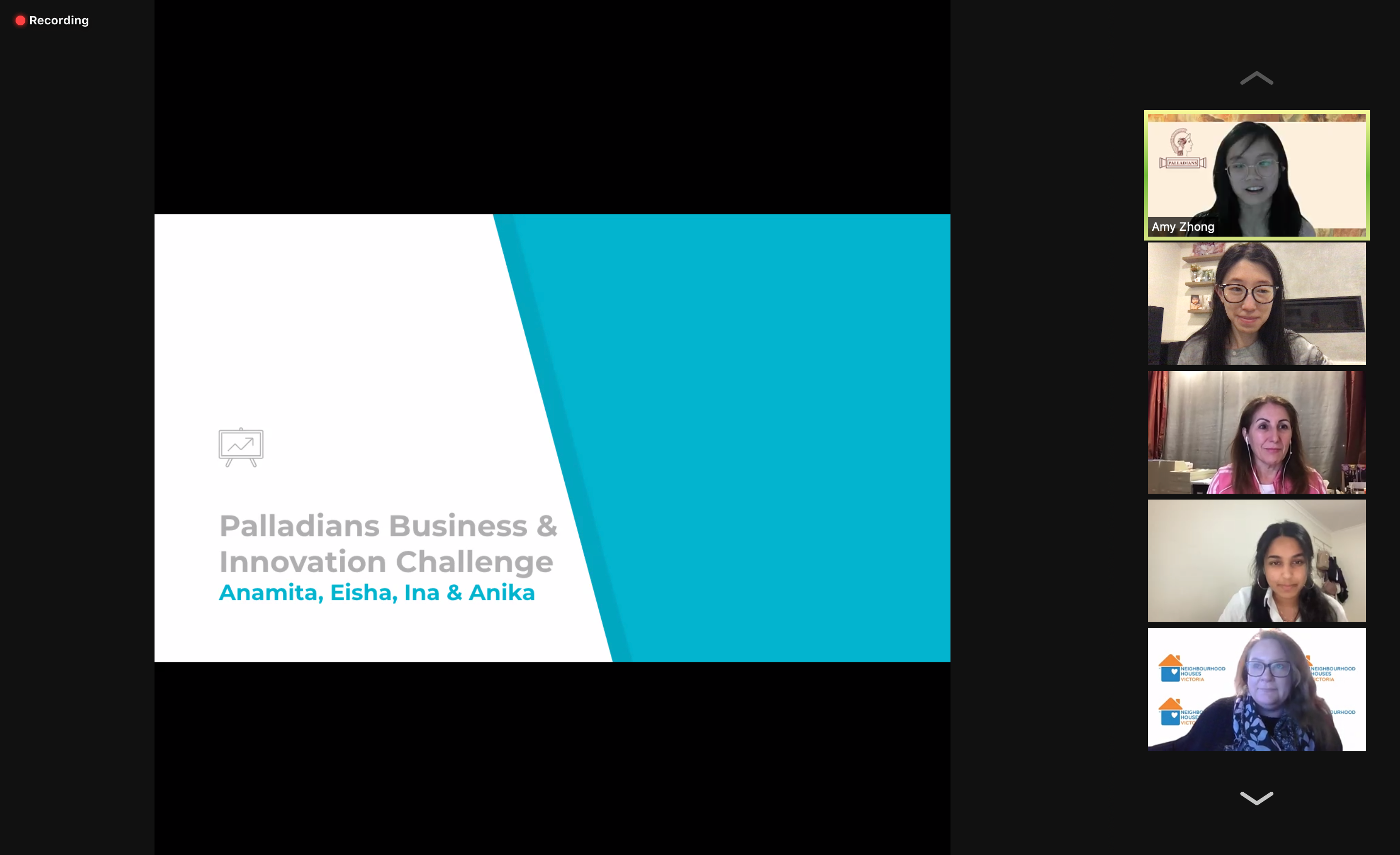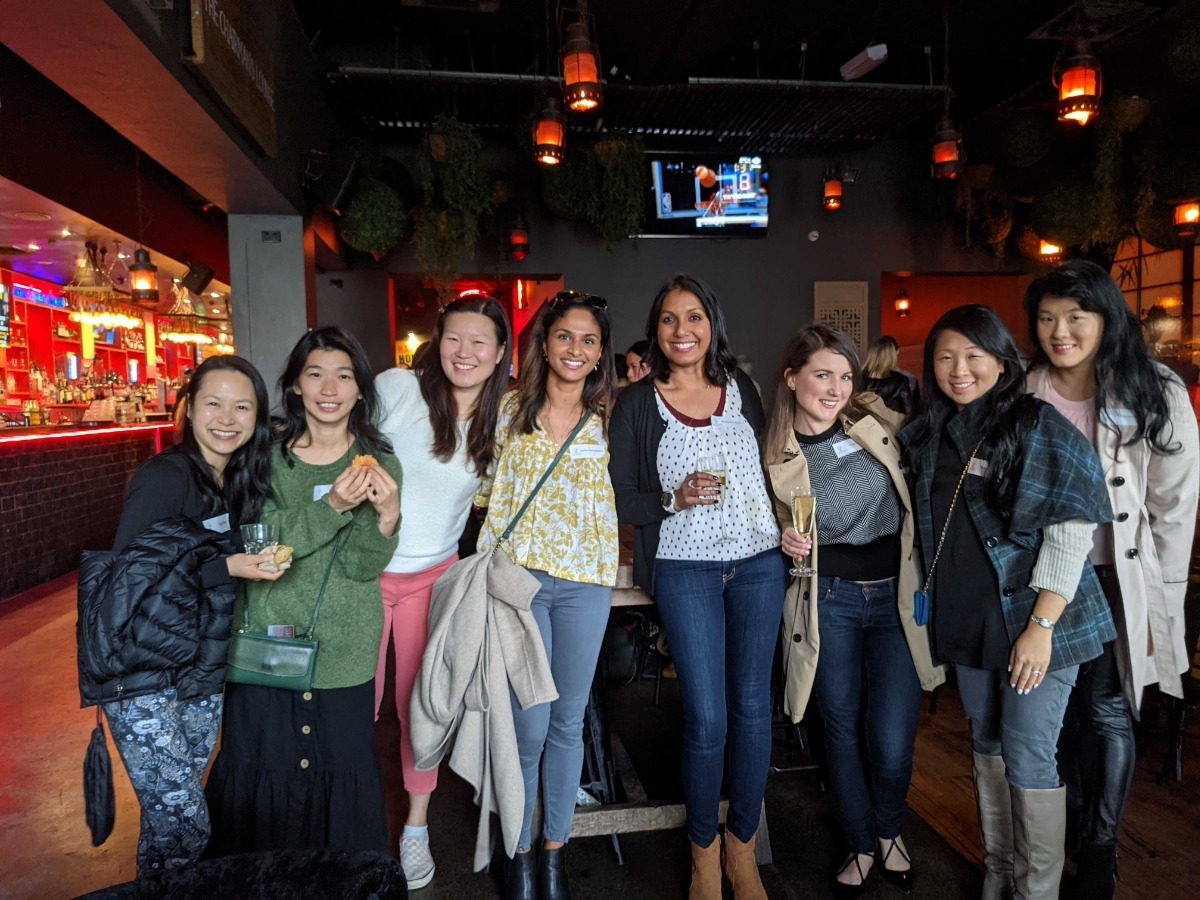 Reunions

We have concluded our 2021 reunion season! We managed to hold successful 5, 10 and 20 year reunions and it was lovely to see the Class of 2016, 2011 and 2001 catch up with each other in their respective reunions. Due to COVID restrictions, we have managed to combine our normal reunion events for the 30 and 40 year group into our High Tea Event. For more information, please email events@palladians.macrob.vic.edu.au
If you were in the Class of 2017, 2012, 2002, 1992 and 1982, and would like to help organise and run your reunion next year: please get in touch by sending an email expressing your interest at events@palladians.macrob.vic.edu.au


Interstate Networking Events

An opportunity for any Palladians, Mac.Rob ex-students and teachers living in the area or visiting at the time to come to the gatherings.
ACT
Saturday 27 November 2021: Further details to come.