Do you want to get more involved with the Palladians?

The Palladians Association is recruiting for volunteers starting in March 2023. We are looking for people who are dedicated, passionate and committed to volunteer with us in serving the Palladians and the wider Macrob community!


You will need to commit for at least 12 months where you will support activities such as the mentorship program, junior leadership program, career circles, reunions and much more!


Please send your EOI to our Vice President (with a brief introduction of yourself) by 1 February: vicepres@palladians.macrob.vic.edu.au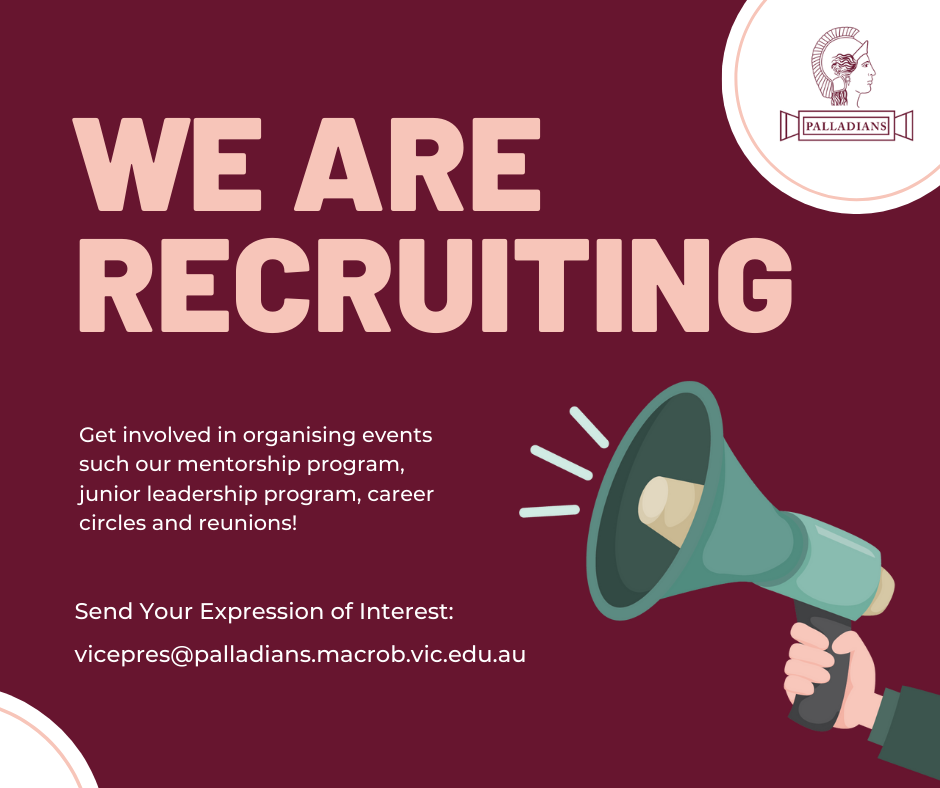 2023 Reunions

Please email Chelsea at eo@palladians.macrob.vic.edu.au if you are interested in contributing to your 2023 reunion and are in the following classes:
Class of 2018
Class of 2013
Class of 2003
Class of 1993
Class of 1983
Class of 1973
Afternoon Tea for ACT & Surrounding Districts

To all ACT & Surrounding Districts MacRob Ex-students & Teachers
The most recent afternoon tea was held on the Saturday 26 November 2022
Please keep an eye out for 2023 Afternoon Teas.
----
We'd like to thank Helen McCarthy for her years in service as the ACT Palladians Representative and for organising numerous Afternoon Teas.